**Rank hack for Latest PATCH 1.8 ONLY**
Here are some instructions to follow (should be fairly easy..)
-Use Easy Account Manager to export your stats.
-Backup your playerstats.txt file (copy it).
-Copy your "playerstats.txt" file in the same folder as this application
-Launch the application, and start creating custom classes.
-Close EasyClassEditor
-Import your modified playerstats.txt with EasyAccountManager
Make sure you put the correct attachements on the right weapons (the application won't throw an error but it will not work in game) for example DO NOT put a noobtube on an RPG... lol
Here is a lil screenshot:
This image has been resized. Click this bar to view the full image. The original image is sized 526x556 and weights 49KB.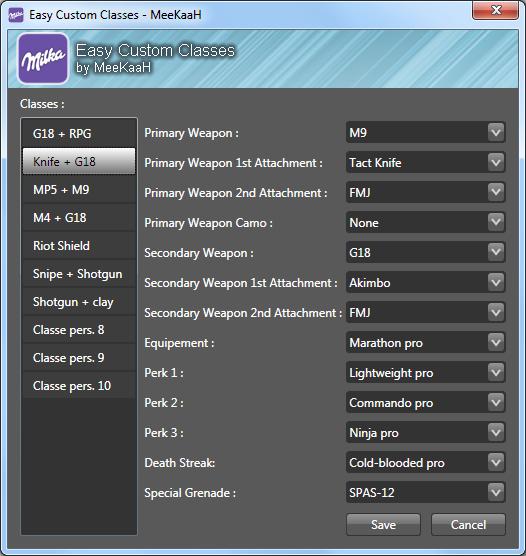 This application was written in C#, so make sure you have .Net framework 3.5 sp1.
VirusTotal.org analysis:
VirusTotal - Free Online Virus and Malware Scan - Result
Download Links:
mediafire.com ?sharekey=1c26e97edf4eb9a52145a7279172f4162b28b69fe6e923cd515d15c8b368bfbe